Naval Architect/Consultant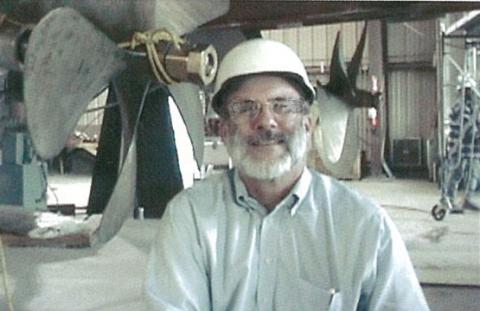 Ship Architects, Inc.
The sea is our last great frontier, and naval architects and marine engineers will lead the way.
Education
B.S.E., Naval Architecture and Marine Engineering, University of Michigan
Contact
What is your current job and what does it entail? 
I am a naval architect with Ship Architects, Inc. in Daphne, Alabama. Our company specializes in many areas of manufacturing and vessel design: propulsion design, maritime solutions including business development, operations, shipyard management/organization, regulatory interface, design management and legal/contracts.
What was the key factor in your career decision? 
At a very early age I fell in love with the saltwater environment and boating. As I got older this inspired the desire to live and work near coastal areas. Although my first marine-related jobs were not in the engineering field, those experiences served my career well in later years.
What do like most about your career? 
Living in a lovely coastal area where my personal enjoyment of marine activities and my professional goals are synonymous. Being constantly involved with the manufacturing of marine vessels.
What do you like least about your career? 
The pressures of time and budget and applying those pressures to our employees.
What do you do to relax? 
Reading, sailing (both in competition and for pleasure), water skiing, duck hunting, fishing, and just messing around with boats.
Who are your heroes/heroines? 
Frontiersmen, seamen, adventurers. The people, even today, who are willing to go the extra mile to accomplish a goal or task that is just beyond their reach are the people I consider heroes.
What advice would you give a student who expressed an interest in pursuing a career in your field? 
Find out as much as you can about the marine industry by visiting companies and related universities, observing marine products, and reading. Or, fall in love with the sea.
Are career opportunities in your field increasing or decreasing and why? 
The sea is our last great frontier, and naval architects and marine engineers will lead the way.
What will you be doing 10 years from today? 
Sailing!